Italy ready to offer quake aid to Iran and Iraq
SECURITY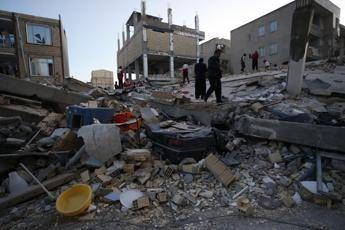 Pubblicato il: 13/11/2017 12:27
The Italian government is ready to aid the victims of the powerful tremor that killed over 300 people, injured thousands and left tens of thousands homeless on the border between Iran and Iraq, premier Paolo Gentiloni tweeted on Monday.
"Hundreds of victims of the earthquake in Iran and Iraq. Italy is close those affected and ready to help the affected countries," read Gentiloni's tweet.
The magnitude 7.3 quake struck at 21.18 local time about 30 kilometres southwest of Halabja, near the northeastern border with Iran, the US Geological Survey (USGS) said.
At least 348 were killed in the temblor and most of those who died were in Iran's western Kermanshah province, Iranian authorities said. Nearly 5,660 people were said to be injured.
Some 70,000 people needed shelter after the quake, one of the largest this year, according to one Iranian aid agency cited by the BBC.
About 1.8 million people live within 100 km of the epicentre, the UN estimates.
On the Iraqi side, the most extensive damage was reported in the town of Darbandikhan in the Kurdistan Region.
Many homes in the predominantly Kurdish mountainous area are made of mud bricks and risk collapsing during major earthquakes like Sunday's.
RIPRODUZIONE RISERVATA © Copyright Adnkronos.