Multi-billion euro Italy-Iran deal will boost the Islamic Republic's development - minister
SECURITY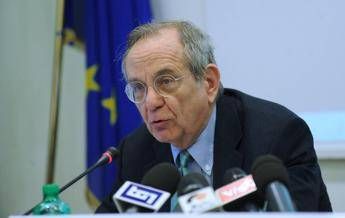 Pubblicato il: 11/01/2018 19:02
The five billion euro investment accord inked on Thursday between Italy and Iran will propel Iran's development and is "in the interests of its people", economy minister Pier Carlo Padoan said in a tweet.
"We have signed an economic agreement that will held develop the country in the interests of it people and its reforms," read the tweet.
"Thanks to Invitalia Global Investment, Italian companies will bring to Iran skills and energy to boost economic development and the wellbeing of Iran's citizens," Padoan wrote in a second tweet.
The framework accord was signed in Rome between Italian state-owned holding Invitalia and two Iranian banks, Bank of Industry and Mine, and Middle East Bank.
The funds will be used for joint projects between Italian and Iranian companies in sectors including infrastructure, construction, oil and gas, electrical energy, and the chemical, petrochemical, and metallurgical industries.
RIPRODUZIONE RISERVATA © Copyright Adnkronos.