Conte to discuss Libya conference with Macron
SECURITY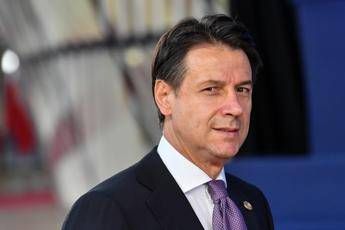 Pubblicato il: 18/10/2018 17:51
Prime minister Giuseppe Conte said would hold talks in Brussels on Thursday with France's president Emmanuel Macron on the international conference on stabilising Libya that Italy is hosting in Palermo next month.
"In our bilateral talks today, we will obviously discuss all the issues on the agenda with France and the Palermo conference on Libya will be among those," Conte told reporters on the sidelines of a European Council summit in Brussels.
"The Palermo conference is key to our foreign and also our domestic policy, given that Libya is closely linked to the issue of migration," Conte said.
Italy hopes that all the key international and Libyan players will attend the 12-13 November conference on its turmoil-wracked former colony.
The "road map" for Libya is that outlined in the UN action plan and within which framework the Palermo conference is being held, Italy's foreign minister Enzo Moavero Milanesi said on Monday.
The UN action plan unveiled by special envoy to Libya Ghassan Salame in September 2017 includes holding presidential and parliamentary elections before the end of this year. But Salame has since said the current security and political situation may not allow this.
Rival Libyan leaders agreed to a Paris-brokered deal in May to hold a nationwide poll by the end of the year.
RIPRODUZIONE RISERVATA © Copyright Adnkronos.