Google agrees to pay Italy back taxes of over €306mln
BUSINESS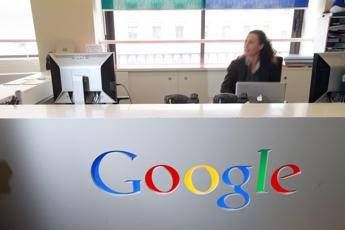 Pubblicato il: 04/05/2017 17:27
Internet giant Google on Thursday agreed to pay more than 306 million euros to end a tax dispute in Italy, the company and the country's tax authority said on Thursday.
The amount covers the period between 2002 and 2015 and refers to Google Italy and Google Ireland, Google and Italy's tax agency said.
Google's parent company Alphabet whose motto is 'Do the Right Thing' has been probed in Italy and other countries for booking income in Ireland, where taxes are lower.
Italy's tax agency said that talks would begin on signing "preventive agreements" to ensure the company pays the correct tax in the future.
The US-based company has previously said it complied with tax rules in all the countries it operates in. It has defended the legality of funnelling its European earnings through its base in Ireland, which has one of the lowest rates of corporation tax in the European Union.
Milan prosecutors in February last year began a probe of five Google executives including two former presidents of Google Italia over its alleged failure to declare 100 million euros in income and pay 200 million in royalty taxes.
In late 2015, US tech giant Apple paid 318 million euros to settle a dispute over its Italian earnings dating back to 2008.
Amazon is reportedly next in the Italian authority's firing line in a dispute that relates to the online retailer's channelling of is earning through the tax haven of Luxembourg.
RIPRODUZIONE RISERVATA © Copyright Adnkronos.