Fincantieri wins design contract with US navy
BUSINESS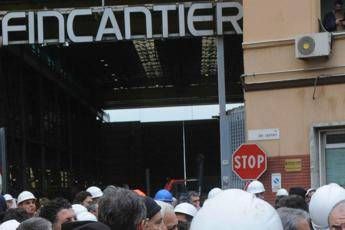 Pubblicato il: 19/02/2018 19:12
The US Navyhas awarded a 15 million dollar contract to Fincantieri's subsidiary Marinette Marine to develop the design of a customized version of its FREMM vessels for the next-generation frigate of the FFG(X) program, the state-owned Italian shipbuilder said on Monday.
"We are honoured to see the FREMM down-selected by the US Navy on grounds of being a well-proven, highly capable and modern design, based on a deployed, high-performing ship, which is the closest to the requirements of the US programme," said Fincantieri CEO Giuseppe Bono.
The contract "confirms our global leadership in the design and construction of the most technologically advanced vessels and our ability to continuously innovate," Bono added.
Currently, six FREMM frigates are in service with the Italian Navy and have successfully completed multi-role missions world-wide.
The units of the FREMM class have also been chosen in Australia for the final stage of the SEA5000 tender to acquire nine Anti-Submarine Warfare Frigates for the Royal Australian Navy, Fincantieri said.
Fincantieri Marinette Marine has teamed with Gibbs & Cox and Trident Maritime Systems to evolve FREMM to US design standards, the shipbuilder stated.
"This wholly American team will develop a ship design, which, in case of award of the tender, would be built at Fincantieri shipyards in the US, where, over the past nine years the company has developed a highly skilled workforce, a strong supply chain and expertise in building ships to US Navy standards," said Fincantieri.
RIPRODUZIONE RISERVATA © Copyright Adnkronos.