Eni makes new gas discovery in Egypt's Western Desert
BUSINESS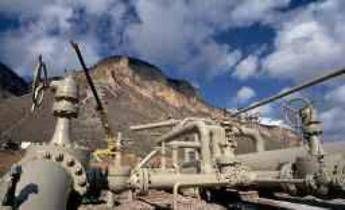 Pubblicato il: 30/08/2018 19:42
Eni on Thursday announced it had made a new gas discovery in the Egyptian Western Desert at a well that is already producing 25 million cubic square feet per day, confirming the potential of the East Obayed concession, the Italian energy giant said.
The well was drilled on the Faramid South exploration prospect in East Obayed concession, 30 kilometres northwest of the Melehia concession and reached a target depth of 17,000 feet, the Eni statement said.
Eni said it has begun studies to develop gas reserves that together with Melehia concession the can boost Egypt's gas production from the Western Desert Basin. Through its operating company AGIBA, Eni currently produces 55,000 barrels of oil equivalent per day from the Egyptian Western Desert.
AGIBA, which is equally held by Eni subsidiary IEOC and the Egyptian General Petroleum Corporation , owns 100 percent of the East Obayed concession.
Eni has been present in Egypt since 1954, where it is the main producer with approximately 320,000 barrels of oil equivalent per day.
Production is expected to grow further this year thanks to the ramp up of the massive Zohr natural field - the largest offshore field in the Mediterranean, which is operated by Eni.
Declining production and increasing consumption have caused Egypt, once an energy exporter, to become a net importer of energy. But after vast new energy resources were discovered in various areas in recent years, attracting several international firms, the country aims to become a net exporter once again.
RIPRODUZIONE RISERVATA © Copyright Adnkronos.