Drama of 1960s Italian girl band that went to Vietnam premiers at Venice
CULTURE-AND-MEDIA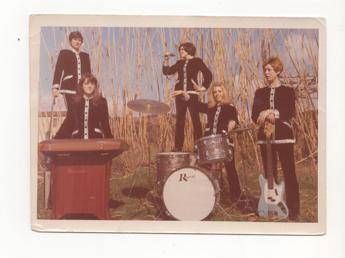 Pubblicato il: 03/09/2018 15:44
'Arrivederci Saigon', a documentary about a Tuscan all-girl pop group that was improbably caught up the Vietnam War during a Southeast Asian tour in 1968, spending months in jungle battlefields entertaining US troops, will be screened on Tuesday at the 75th Venice Film Festival.
Eager for success and fame, the talented five-member 'Le Stars' girl band from an industrial district of Tuscany received an offer from their tour manager which was too good to refuse: a series of concerts in the Far East, Manila, Hong Kong, Singapore and other venues.
But after its first show in Manila, the band was immediately diverted to the South Vietnamese capital Saigon for a few gigs and got trapped in the war zone until the end of January, 1969.
In Italian film director Wilma Labate's documentary, 50 years after their dramatic and life-changing experience, 'Le Stars' members Viviana Tacchella, Rossella Canaccini, Daniela Santerini and Franca Deni narrate their three months of survival hidden in US military bases in the jungle, living in close confines with American soldiers under North Vietnamese rocket fire and attacks from Vietcong guerrilla light artillery.
"Five girls from the Tuscan province learn Soul along with African-American soldiers in Vietnam," says Labate.
"The challenge is to tell the story through the eyes of the protagonists, who were little more than teenagers, re-opening one of the most controversial chapters of the twentieth century with the memory and lightness of an incredible experience that has marked their lives forever."
'Arrivederci Saigon' will be presented to the press and film industry at a screening on Tuesday in the Official Selection of the festival's new non-competitive Sconfini section. An official screening will take place on Wednesday and a screening for the public with be held on Thursday.
The documentary is backed by the Italian culture ministry distributor Istituto Cinecitta Luce.
Italian public broadcaster Rai provided access to its vast Teche Rai archive while Rai Com is distributing the film internationally.
RIPRODUZIONE RISERVATA © Copyright Adnkronos.