Egypt's new envoy 'to arrive in Italy on Friday' in apparent easing of tensions over Regeni case
POLITICS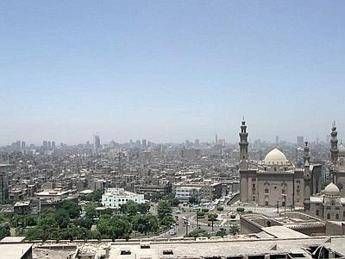 Pubblicato il: 14/09/2017 12:09
Egypt's new ambassador to Italy, Hisham Badr, is expected to arrive in Rome on Friday and to take up his post next week, diplomatic sources told Adnkronos International (AKI) on Thursday.
Badr's imminent arrival in Italy follows the arrival in Cairo earlier this week of Italy's new ambassador to Egypt, Giampaolo Cantini.
The despatch of Badr and Cantini by their respective governments appears to signal a thaw between Egypt and Italy over the unsolved murder of Italian graduate student Giulio Regeni. The 28-year-old's tortured and mutilated body was found on Cairo's outskirts, ten days after he vanished in the city in January last year.
Italy withdrew its ambassador to Egypt for 15 months amid a rift between Rome and Cairo over Egyptian authorities' failure to bring Regeni's killers to justice and widespread suspicion among western diplomats and in the Italian press that Egypt's security forces were behind his brutal murder.
Badr is due to tell the Italian government that Egypt's judicial authorities have given their Italian counterparts "all the necessary cooperation for complete clarification of the (Regeni) case," state-run daily Al-Ahram reported on Monday.
Regeni's parents expressed anger at the Italian government's decision to send Cantini to Cairo and said the move was an insult.
"It's only when we know the truth about who killed Giulio and why, when his torturers and all their accomplices are handed over to us, alive, that the ambassador should return to Cairo without trampling on our dignity," Paola and Claudia Regeni stated.
RIPRODUZIONE RISERVATA © Copyright Adnkronos.