Austrian plan to give consular access to Alto-Adige German speakers sparks row with Italy
POLITICS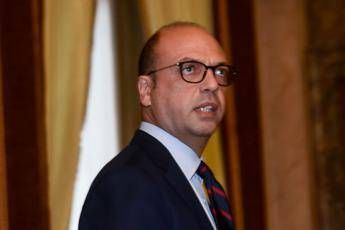 Pubblicato il: 19/04/2018 17:31
An Austrian government bill giving German and Ladin speakers from Italy's autonomous northern Alto Adige province access to its consulates abroad breaks European Union law, foreign minister Angelino Alfano said Thursday.
"The Austrian draft law granting consular protection to Italians from Alto Adige who speak German and Ladin breaches EU norms on European citizenship and consulates and completely contravenes international law," Alfano stated.
"Is is also not in keeping with the cooperation that should exist between European countries," Alfano said, adding that on Wednesday he asked Italy's ambassador to Austria to make a formal protest to the government over the bill.
According to the bill that Chancellor Sebastian Kurz's government has submitted to parliament, German and Ladin speakers from Alto Adige will be able turn to Austrian consulates if they need assistance abroad, even if there is Italian representation in that country.
The bill comes after Vienna sparked recent controversy with its proposal to give Austrian passports to German and Ladin speakers in Alto Adige, in addition to their Italian citizenship - a move rejected by Rome.
Alto Adige is also known as South Tyrol. The almost completely German-speaking territory was occupied by Italy at the end of the First World War in November 1918 and was annexed to the Kingdom of Italy in 1919.
RIPRODUZIONE RISERVATA © Copyright Adnkronos.