Di Maio plays down differences with Salvini over migrant stand-off
POLITICS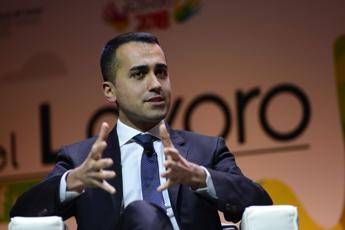 Pubblicato il: 13/07/2018 12:59
Italy's deputy premier Luigi Di Maio on Friday declined to criticise hardline interior minister Matteo Salvini over the case of 67 rescued migrants whom head of state Sergio Mattarella ordered off a coastguard ship in Trapani's port after Salvini refused to allow them ashore.
"It's not a football match in which you take sides," Di Maio said, when asked if he supported Salvini over the five-day standoff in which Mattarella made a rare intervention in Italian politics.
"I couldn't care less if Salvini went too far or not," Di Maio told Italian public broadcaster Rai's Agorà chat show earlier on Friday.
"The important things is that President Mattarella's involvement ended the standoff," Di Maio said in the TV interview.
In a phonecall to Italy's populist premier Giuseppe Conte late on Thursday, Mattarella expressed concern at the plight of the migrants, who included women and children. After the phonecall, Conte ordered the migrants to be let off the Diciotto coastguard vessel, to the "regret and amazement" of Italy's hardline interior minister Matteo Salvini, ministry sources said.
Italy's transport minister Danilo Toninelli allowed the Diciotto to dock at Trapani's port on Thursday but Salvini ordered that none of the migrants should disembark until a probe was completed into the allegedly violent behaviour of some.
The migrants were picked up off Libya on Sunday by an Italian commercial vessel, the Vos Thalassa, and two of them allegedly threatened its captain and crew and 'hijacked' the ship, forcing it to change direction when a Libyan coastguard vessel approached.
The migrants were transferred on Monday to the Diciotto from the Vos Thalassa after it sent out a Mayday call. It was not clear if the alleged incident aboard the Vos Thalassa occurred before of after Salvini refused to allow the ship to enter an Italian port.
RIPRODUZIONE RISERVATA © Copyright Adnkronos.