Moavero hails UN-brokered truce in Tripoli
POLITICS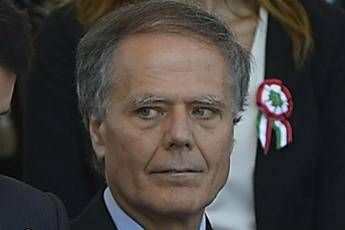 Pubblicato il: 05/09/2018 13:20
Italy's foreign minister Enzo Moavero Milanesi has welcomed the agreement negotiated by the United Nations on Tuesday to immediately end the fighting between rival militias in the Libyan capital, to reopen Tripoli's only functioning airport and roads in and out of the city.
"The Minister of Foreign Affairs and International Cooperation Moavero Milanesi finds to be very positive the news freshly arrived from Tripoli of the finalisation of a ceasefire agreement in the Libyan capital," the foreign ministry stated.
"The agreement is the result of a meeting held under the auspices of the Special Representative of the UN Secretary General, Ghassan Salame', with whom the Minister has talked several times also to express his appreciation for the efforts made and for the determination showed."
The foreign ministry hailed the ceasefire accord brokered by Salame as "important and significant". The agreement aims to improve security in Tripoli by protecting civilians, public and private property and banning the movement of armed groups, ammunition and equipment.
"It is the minister's and the foreign ministry's firm hope and the expression of its diplomatic commitment to all the parties concerned that this first announcement be immediately followed by an effective and final cessation of hostilities and the actual implementation of today's agreement, especially in order to put an end to the suffering of the civilian population," the statement underlined.
Tuesday's talks in Tripoli included military officers, leaders of various armed groups in and around the capital and the UN-backed Government of National Accord (GNA).
At least 47 people have been killed, scores injured and 1,800 families internally displaced by the violence in Tripoli which began a week ago, officials say.
Mitiga international airport was closed on 31 August due to the clashes.
RIPRODUZIONE RISERVATA © Copyright Adnkronos.