Budget deficit target to stay at 2.4 percent says Conte
POLITICS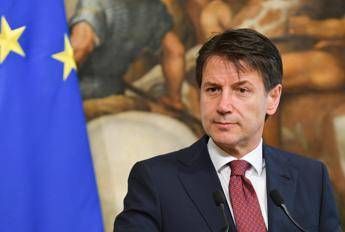 Pubblicato il: 30/10/2018 13:12
Italy will not alter its 2.4 percent deficit target for the 2019 set out in budget plans which the European Commission has rejected and asked the government to re-draft by mid-November, populist premier Giuseppe Conte said on Tuesday.
"We set a target of 2.4 percent and that's what remains. We said this is a ceiling however and we do not intend to go above that," Conte told reporters during a visit to the Indian capital, New Delhi.
The government's 2.4 percent budget deficit target is triple that set by previous centre-left administration for 2019 and flouts European Union requirements for member states' deficits to fall progressively towards a balanced budget.
Commenting on flat third-quarter gross domestic product (GDP) data issued by Italy's central statistics agency Istat on Tuesday, Conte said: "We expected this. It's a slowdown seen in the entire European economy."
Reiterating remarks made earlier this month, Conte underlined that the government has planned an expansive budget to stave off the threat of a fresh recession.
"Italy cannot re-enter recession, we need to change tack," he said.
The 2.4 percent deficit target is mainly to fund higher welfare spending, a flat tax and cuts to the retirement age. The government argues the investments will boost Italy's chronically low economic growth and reduce the debt-to-GDP ratio, as well as honouring pledges made to the Italian electorate.
In an unprecedented move, the European Commission rejected Italy's draft 2019 budget on 23 October, giving the country's eurosceptic government three weeks to redraft it after warning against "a substantial deviation" from eurozone fiscal rules.
The plans setting the budget deficit at 2.4 percent of GDP will only add to Italy's 2.3 trillion euro debt pile, and every euro spent on servicing such a large debt is "one euro less on roads, one euro less on education and one euro less on social justice," EU economic commissioner Pierre Moscovici said.
RIPRODUZIONE RISERVATA © Copyright Adnkronos.