Conte 'pleased' with Italy's deficit proposal
POLITICS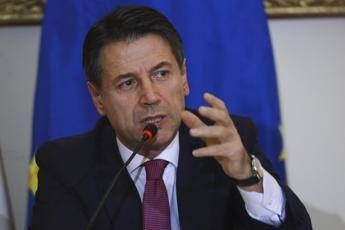 Pubblicato il: 13/12/2018 17:29
Premier Giuseppe Conte on Thursday said he was "satisfied" with Italy's proposal to lower its 2019 budget deficit target to 2.04 percent from 2.4 percent of economic output in a bid to avoid financial sanctions from the European Union.
"I am satisfied with the proposals I left with the European Commission," said Conte after meeting Commission president Jean-Claude Juncker.
"We are not going to turn our backs on Italians and are working in their interests. We believe ours is an excellent proposal, also for Europe," he said.
Conte's remarks came after the EU's Economic Affairs Commissioner Pierre Moscovici said that the Italian government's proposals to trim the budget deficit to fund its expansionary 2019 budget were "a step in the right direction" but not enough to gain EU approval
The offer of a budget deficit of 2.04 percent is still considerably higher than the 0.8 percent planned by Italy's previous centre-left government.
Brussels in October rejected the free-spending budget submitted for approval by Italy's populist government for its "particularly serious non-compliance" with EU fiscal rules requiring member states' deficits to fall progressively towards a balanced budget.
The Commission has said a high deficit would only add to Italy's already massive debt burden and the government's overly optimistic forecasts would not deliver the growth promised after years of austerity measures.
If it does not reach agreement with Italy, the EU executive could launch an 'excessive deficit procedure' that can result in fines of 0.2-0.5 percent of GDP, though these have never been levied on any eurozone country.
RIPRODUZIONE RISERVATA © Copyright Adnkronos.