Medical students from over 20 nations studying at Italy's Cattolica university
POLITICS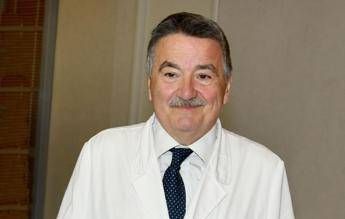 Pubblicato il: 21/01/2019 17:51
A total 4,635 students were enrolled at the medicine and surgery faculty of Italy's Universita Cattolica del Sacro Cuore in 2017-2018 hailing from 20 different countries worldwide, faculty president Rocco Bellantone told Adnkronos ahead of the new academic year which begins on 31 January.
"There are young people from 20 different countries around the world," Bellantone said.
"The number has risen in the past few years: last time we had 9,000 applicants for 300 places to study medicine and a thousand for 50 places on the medicine course that is taught in English," said Bellantone.
The "added value" for trainee doctors studying at the Cattolica is its link to the prominent Policlinico Gemelli hospital, now an IRCCS (Scientific Institute for Research and Healthcare), which has 1,536 beds and whose emergency room receives over 83,400 patients a year, he said.
"From early in their course, our medical students are on the wards, training in a top-class hospital which has major research centres and which offers cutting-edge treatments," Bellantone added.
Looking to the future, the Cattolica is looking to focus increasingly on "person-centred care" and the already successful "internationalisation" of its students, Bellantone said.
Bellantone gave the example of a new medical degree it has launched with Thomas Jefferson University in the United States city of Philadelphia.
"Since this year, we have a tie-up with Jefferson University," he said.
"This enables our best students to take a dual-medical degree which is recognised in European Union countries and in the US."
RIPRODUZIONE RISERVATA © Copyright Adnkronos.