Italian parliament calls for fresh presidential polls in Venezuela
POLITICS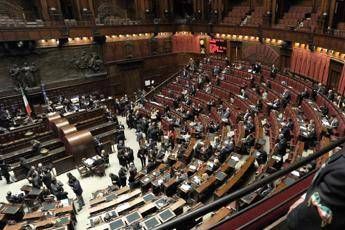 Pubblicato il: 12/02/2019 17:17
The lower house of parliament on Tuesday passed a resolution backing free and fair presidential elections to be held "as soon as possible" in crisis-hit Venezuela and affirming Italy's support for international diplomatic efforts towards this end.
Lawmakers approved the resolution tabled by the ruling populist 5 Star and League parties with 266 votes in favour, 205 votes against and nine abstentions.
The resolution's approval followed an address by foreign minister Enzo Moavero Milanesi and ensuing parliamentary debate which was attended by a group of visiting Venezuelan opposition politicians.
The resolution came after an agreement reached earlier on Tuesday during a meeting between Milanesi, premier Giuseppe Conte and deputy premier Matteo Salvini at the prime minister's office in Rome.
Venezuela's opposition-held National Assembly leader Juan Guaido declared himself interim president on 23 January after leftist leader Nicolas Maduro was sworn in for a second term following the contested May 2018 presidential election.
Last year's presidential polls were marred by an opposition boycott and allegations of vote-rigging which triggered large protests in Venezuela amid a protracted economic crisis that has driven over million people from the country.
Guaido says Venezuela's constitution allows him to assume power temporarily when the president is deemed illegitimate, but Maduro has denounced Guaido's move as a US-backed coup bid.
RIPRODUZIONE RISERVATA © Copyright Adnkronos.