5 Star members to vote if Salvini to stand trial over stranded migrants
POLITICS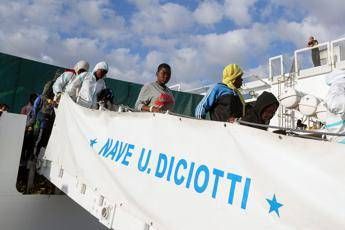 Pubblicato il: 15/02/2019 18:27
The grassroots 5 Star movement's members will be allowed to vote online Monday on whether far-right interior minister Matteo Salvini should stand trial for keeping 177 migrants aboard a rescue ship for ten days last August, Adnkronos has learned.
The 5 Star movement is expected to announce the vote on Rousseau, the party's direct democracy internet platform on its website on Sunday, according to Adnkronos sources.
Italian Senate's parliamentary immunity committee is due on Tuesday to decided whether the upper house should vote to authorise a request by a special tribunal in Sicily for Salvini to stand trial in the stranded migrants case.
Salvini is accused of kidnapping and other charges for refusing to allow the migrants stranded aboard the Italian coastguard ship Diciotti to disembark in Sicily until other countries agreed to take them.
Salvini and other members of the populist government including 5 Star leader and deputy premier Luigi Di Maio argue that he should not face trial in the Diciotti case as he was merely protecting Italy's borders and the decision to close the country's ports to the migrants was taken collectively by the Italian cabinet.
However, the 5 Star Movement, which governs Italy in coalition with Salvini's anti-migrant League party, is split over the Diciotti case.
If convicted in the case, Salvini faces between three and 15 years in jail.
RIPRODUZIONE RISERVATA © Copyright Adnkronos.