Populist govt will last a full five years - Di Maio
POLITICS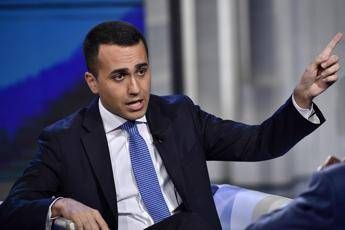 Pubblicato il: 26/02/2019 14:18
Italy's populist government will remain in power for its full five-year term, the leader of the anti-establishment 5-Star Movement, Luigi Di Maio said on Tuesday after his party bombed in Sardinia's regional elections.
"The government will carry on for five years - that means we still have four years in office," said Di Maio.
The party's candidate Francesco Desogus came third in Sardinia's gubernatorial race at the weekend, with 11.3% of votes cast. The abysmal showing compared with 33% for 5-Star in last year's national elections and followed another bad defeat in the centre-south Abruzzo region earlier in February, when its candidate also came third.
5-Star's junior coalition partner, the anti-immigrant League polled 12% of the vote in Sardinia - marginally worse than the centre-left Democratic Party's 12.9% - but managed to win the region's presidency with its traditional center-right allies, including Silvio Berlusconi's Forza Italia.
League leader Matteo Salvini has so far ruled out a fresh vote and has also said he expects the government to last a full term. But observers say he could be tempted pull the plug on the coalition after the European parliament elections in May.
A victory for the League and the centre-right alliance in Abruzzo and months of strong polling numbers suggest Salvini's party would be easily the largest were a snap election to be called in Italy.
RIPRODUZIONE RISERVATA © Copyright Adnkronos.