UN acknowledges Italy's progress in fighting graft - govt
POLITICS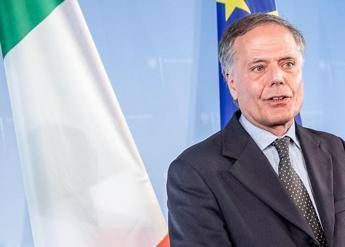 Pubblicato il: 22/05/2019 16:59
The United Nations has recognised headway made by Italy in the fight against corruption, the foreign ministry said in a statement on Wednesday ahead of the unveiling in Rome of the UN Convention against Corruption's second report on the country.
"This second evaluation cycle had a largely favourable outcome and a positive impact on Italy's image and reputation. Progress made in the fight against corruption in all its forms and some good practices were also recognized," the statement said.
Enzo Moavero Milanesi was slated to make an opening address at the presentatation of the UNCAC report, while Raffaele Cantone, president of Italy's anti-graft watchdog (ANAC), and justice minister Alfonso Bonafede were due give a talk.
A technical session was slated to take place with representatives of the UN Office for Drug Control and Crime Prevention, UNCAC and ANAC, the statement added.
The aim of the initiative, which was organized by Italy's foreign and justice ministries and ANAC is to reduce graft in the country through a peer review process, according to the statement.
Wednesday's meeting "is also part of Italy's ongoing commitment to multilateral cooperation and anti-corruption, which is the basis for legal diplomacy," said the statement.
The first UNCAC evaluation cycle for Italy (2010-2015) focused on repression and international cooperation, while the second cycle focused on prevention and asset recovery, the statement noted.
Italy is ranked 55 out of 180 countries by Transparency International's 2018 Corruption Perceptions Index - below Costa Rica, Rwanda, Namibia and Grenada and just above Oman.
The United Nations Convention against Corruption entered into force in December 2005 with the aim of promoting anti-graft measures, facilitating international cooperation in this field and promoting good governance.
RIPRODUZIONE RISERVATA © Copyright Adnkronos.