Italian ambassador, Libya's deputy PM mull political, security situation
POLITICS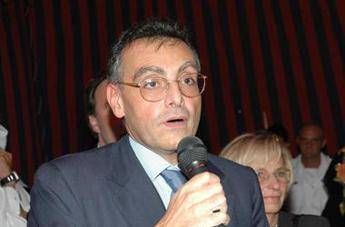 Pubblicato il: 18/06/2019 15:20
Italy's envoy to Libya, Giuseppe Buccino, and the war-torn country's deputy premier Ahmed Maitig held talks in Tripoli that centred on "the political and security situation," the embassy tweeted on Tuesday .
"Ambassador Giuseppe Buccino had in-depth talks with Vice-President Ahmed Matig on his return from Washington and London on the political and security situation and President Sarraj's initiative," read the tweet.
Internationally recognised premier Fayez al-Sarraj on Sunday proposed a UN-facilitated "Libyan congress" aimed at finding a peaceful solution to the conflict in the former Italian colony.
The talks envisaged by Sarraj would draw up a roadmap for parliamentary and presidential elections to be held before the end of 2019, he said in Tripoli, the seat of his administration.
Sarraj did not state whether eastern warlord Khalifa Haftar or his representatives would be included in his proposed talks.
The UN was in April forced to postpone a carefully planned and potentially watershed national conference on Libya's political future after Haftar began a deadly assault on Tripoli early that month.
The two-day conference slated for 14-15 April in the town of Ghadames in northwest Libya was due to be attended by 120 delegates.
Democratic forces in Libya hoped the conference might pave the way for presidential and parliamentary elections by the end of this year.
Libya has been in chaos since the 2011 ouster of late Libyan dictator Muammar Gaddafi, with rival administrations in the east and west backed by a myriad of armed groups who are vying for control of the oil-rich country.
RIPRODUZIONE RISERVATA © Copyright Adnkronos.