Libya 'not the safest country is the world' - Conte
POLITICS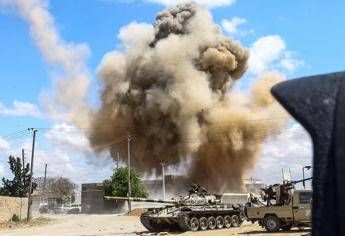 Pubblicato il: 18/06/2019 20:21
Italy's populist premier Giuseppe Conte on Tuesday admitted that Libya "is not the safest country in the world" when asked if it could offer a safe port to rescued migrants.
"Is Libya a safe port? It certainly is not the safest country in the world," Conte told reporters during a visit to Naples.
Conte said a "stalemate" presently exists in Libya, where eastern warlord Khalifa Haftar, who controls the east and much of the south, is currently battling forces loyal to the United Nations backed government in Tripoli.
"An all-out civil war has not broken out but the situation is very arduous," he said.
The United Nations and the Council of Europe both say there are no safe ports in Libya, where Italy is currently seeking to send back dozens of migrants saved last week in the Mediterranean by German NGO rescue boat SeaWatch3.
The Council of Europe on Tuesday called for the SeaWatch3 to be assigned a safe port.
The boat with 43 migrants on board has been refused permission to dock in Lampedusa or any Italian port. NGO ships that bring migrants rescued at sea to Italy without permission now face fines of up to 50,000 euros under a new government security decree.
RIPRODUZIONE RISERVATA © Copyright Adnkronos.