Salvini mocks French award for SeaWatch captains
POLITICS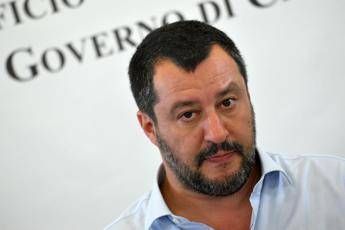 Pubblicato il: 12/07/2019 15:01
Italy's hardline interior minister Matteo Salvini on Friday scoffed at the freedom of the city of Paris allegedly conferred on German NGO boat SeaWatch3 skipper Carola Rackete after she defied local authorities and docked at the island of Lampedusa's port with 40 rescued migrants.
"Paris city council evidently has nothing better to do than to honour people like that," Salvini said in a video posted to Facebook.
"A kiss to Carola, even if she wants to shut down my Facebook page," Salvini went on.
Leftwing French political party Generation S tweeted on Thursday that Paris city council had accepted its request to award Rackete and fellow SeaWatch3 captain and Pia Kemp the freedom of the city.
Rackete, who was arrested and cleared of wrongdoing after entering Lampedusa's port without permission and striking a police vessel during the operation, is suing Salvini for defamation.
Salvini called Rackete a criminal on social media and accused her of trying to kill Italian police officers.
RIPRODUZIONE RISERVATA © Copyright Adnkronos.