Gunmen abduct 10 workers from Tunisian consulate in Tripoli
SECURITY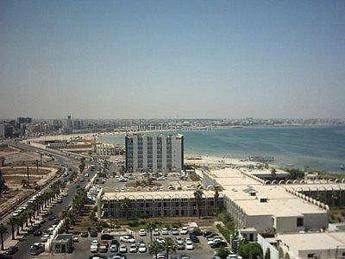 Pubblicato il: 12/06/2015 18:19
An armed group stormed the Tunisian consulate in the Libyan capital Tripoli and kidnapped ten of its staff members Friday, Tunisia's national news agency TAP reported citing the foreign ministry.
It was not known where the gunmen had taken the abducted workers.
No group immediately claimed the attack and kidnappings, which were condemned by Tunisia's foreign ministry.
"It is a serious violation of Tunisia's sovereignty and of international resolutions and diplomacy rules which guarantee the protection and the safety of its employees as well as its diplomatic and consular missions," the ministry said in a press release received by TAP.
The ministry urged Tunisian nationals to delay any travel planned to Libya except in emergency cases and warned Tunisians in Libya to remain vigilant and leave the country if necessary.
Tunisia is one of the few countries which still has a mission in Tripoli, which is controlled by a government not recognised by the international community.
The oil-rich country plunged into chaos after the 2011 ouster of veteran leader Muammar Gaddafi, with rival factions fighting for control amid a patchwork of heavily armed militias and rival governments in Tripoli and Tobruk.
Tensions between nationalists and Islamists have stymied attempts to produce a stable government and the United Nations has struggled to bring Libya's political factions together.
RIPRODUZIONE RISERVATA © Copyright Adnkronos.