Assets worth €35mln seized from Calabrian mafia suspects
SECURITY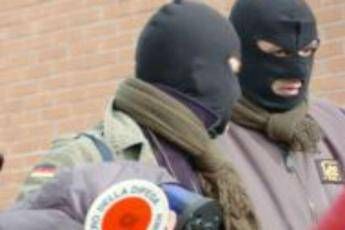 Pubblicato il: 04/08/2016 14:41
Police in southern Italy on Thursday seized 35 million euros of assets from several alleged Calabrian mafia or 'Ndrangheta bosses accused of extortion, possessing and carrying explosives and fraud.
Companies, real estate and personal property were among assets impounded in Reggio Calabria from members of the powerful De Stefano, Condello and Tegano families as well as several other clans, police said.
The suspects were earlier detained over the bombing of a well-known bar in Reggio Calabria, the Bar Malavenda, in March 2014.
An investigation of the bombing revealed how the Calabrian mafia has infiltrated the local economy by using front men to fraudulently register businesses, police said.
Anti-mafia investigators have seized many hundreds of millions of euros of assets from 'Ndrangheta suspects and their alleged business associates in recent years.
Drug trafficking, extortion and money-laundering rackets have in the past few decades made the 'Ndrangheta Italy's wealthiest and most powerful international crime syndicate.
It has links to powerful South American drug cartels and operates in northern and southern Italy as well as in Northern Europe, Canada and Australia.
RIPRODUZIONE RISERVATA © Copyright Adnkronos.