Italy's anti-graft authority probes Rome trash agency amid waste emergency
SECURITY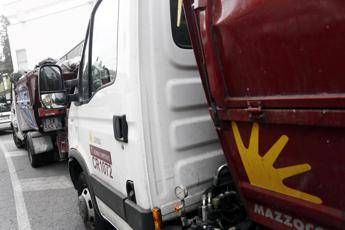 Pubblicato il: 04/08/2016 18:19
Italy's national anti-corruption agency said Thursday it has begun an investigation into Rome's troubled municipal waste management company as stinking garbage continued to pile up uncollected on the streets of the capital in high summer temperatures.
The move came as the ruling Five Star grassroots party of Rome's new mayor Virginia Raggi appointed a new chief to lead waste management company AMA.
''AMA has already gone bankrupt. It has a deficit of 600 million euros," said the head of city council's environmental advisory commission, Daniele Diaco.
AMA's new boss Alessandro Solidoro would be flanked by "a director general who is an expert in specific issues and in waste management cycles," Diaco said.
Successive administrations have struggled to manage Rome's trash, despite Romans paying one of Italy's highest municipal waste taxes.
AMA, blighted by accusations of graft, inefficiency and worker absenteeism is often blamed for the trash problem, which is made worse by some Romans' refusal to separate waste for recycling and their penchant for illegal dumping, as well as antiquated waste treatment plants.
The former chief executive of AMA is among dozens of people accused of corruption in an ongoing case in which politicians, officials, businessmen and mobsters colluded to rig public tenders and siphon off millions of euros of public cash from services ranging from refugee camps to garbage collection, according to prosecutors.
A populist platform that vowed to fix the city's trash problem helped Raggi win Romans' votes and Italy's environment minister Gian Luca Galletti on Wednesday urged Raggi and the Lazio regional governor Nicola Zingaretti to take action.
"The situation right now is very difficult, with extreme conditions in all districts of the city," he stated, saying that Rome urgently needed to build new waste treatment plants.
"The legislative tools with which to leave the emergency behind already exist. I call on Mayor Raggi and Governor Zingaretti to make use of them."
Overhauling AMA was among priorities for her administration outlined by Raggi at Rome's town hall this week.
RIPRODUZIONE RISERVATA © Copyright Adnkronos.