UN raps Israeli plans to forcibly relocate refugees
SECURITY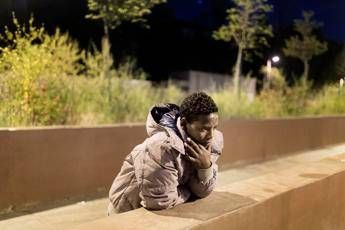 Pubblicato il: 17/11/2017 17:46
The United Nations refugee agency UNHCR said on Friday it is "seriously concerned" by Israeli government proposals to force Eritrean and Sudanese asylum-seekers and refugees to accept relocation to countries in Africa or face jail in Israel.
"As party to the 1951 Refugee Convention, Israel has legal obligations to protect refugees and other persons in need of international protection," said UNHCR's Assistant High Commissioner for Protection, Volker Türk.
"UNHCR and the international community have been assisting Israel to meet its international obligations, including by resettling or finding other durable solutions for 2,400 refugees who have departed from Israel in the last couple of years."
The controversial resettlement plan announced on Thursday by Israel's interior minister Aryeh Deri and public security minister Gilad Erdan follows a ruling by Israel's High Court of Justice in August sanctioning the government's forced relocation policy subject to safeguards being put in place in African host countries.
The closure of Israel's Holot detention facility housing many of the Eritreans and Sudanese, will also be decided in the next three months, UNHCR noted.
Some 4,000 Eritrean and Sudanese have been relocated since 2013 under the Israeli government's 'voluntary departure programme' to two African countries, named in media reports as Rwanda and Uganda, and many have subsequently tried to travel along dangerous migration routes to other countries Africa or to Europe, UNHCR said.
There are some 27,500 Eritreans and 7,800 Sudanese in Israel. Since Israel took over refugee status determination from UNHCR in 2009, only eight Eritreans and two Sudanese have been recognised as refugees by the authorities. Another 200 Sudanese, all from Darfur, were recently granted humanitarian status in Israel, UNHCR said.
RIPRODUZIONE RISERVATA © Copyright Adnkronos.