'Gaddafi-linked terror cell members' held in Tripoli
SECURITY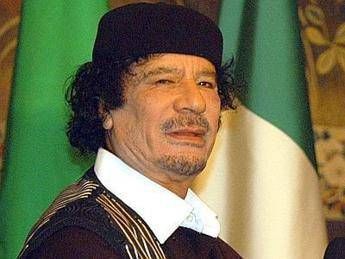 Pubblicato il: 21/05/2018 16:19
Libyan security forces on Monday said they had arrested seven alleged operatives of a terrorist cell said to have links to late dictator Muammar Gaddafi's regime, the Libya Observer daily reported on its website.
The alleged members of the 'People's Front for the Liberation of Libya' were arrested at a farm in south Tripoli, the paper said.
The cell members were plotting to foment unrest in Tripoli through a campaign of assassinations, bombings and other terrorist acts, Libya's Special Deterrence Force (SDF) said, cited by the Libya Observer.
"The cell members had also set the zero hour for their military action in Tripoli," the Libya Observer quoted the SDF as saying.
The alleged plot included a planned military advance on Tripoli during which sleeper cells would go out onto the city's streets and create chaos to facilitate the group's entry to the capital, according to the SDF.
Meanwhile, bomb disposal experts from Libya's Central Security Agency dismantled two remote controlled explosive devices at the weekend along a highway in Tripoli's southern Abu Salim district which are allegedly linked to the pro-Gaddafi cell, the daily reported.
RIPRODUZIONE RISERVATA © Copyright Adnkronos.