Solving Regeni murder key to stronger Italy-Egypt ties says Salvini
SECURITY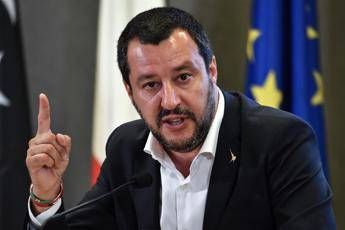 Pubblicato il: 18/07/2018 19:56
Solving the brutal 2016 murder of Italian PhD student Giulio Regeni is crucial to re-launching and strengthening relations between Italy and Egypt, interior minister Matteo Salvini said on Wednesday.
"We must revive cooperation between Italy and Egypt - doing so is essential, strategic and inevitable," Salvini said after talks in Cairo with Egypt's president Abdul Fattah al-Sisi.
"But this obviously requires light to be shed on what happened to Giulio," Salvini stated.
"I have been promised clarity, with answers in short space of time," Salvini said.
Regeni, 28, was abducted in Cairo on 25 January 2016 and tortured to death. His mutilated body was found in a ditch on the outskirts of Cairo nine days later.
No arrests have been made over the case, which led to a 15-month diplomatic rift between Egypt and Italy.
The Egyptian government denies any state involvement in Regeni's murder despite widespread suspicion among western diplomats and in the Italian press that Egypt's security forces were behind his slaying.
RIPRODUZIONE RISERVATA © Copyright Adnkronos.