Italy seeks 'clarification' from France over migrant 'dumping' incident
SECURITY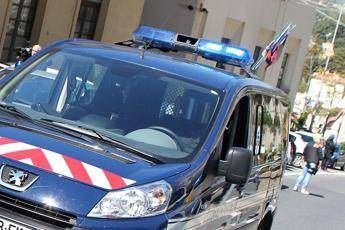 Pubblicato il: 15/10/2018 15:08
The government has asked France's ambassador for "clarification" after French paramilitary police van was alleged spotted dropping off two suspected migrants in a wooded area of northwest Italy close to the border, the foreign ministry said on Monday.
"Concerning the possible entry to Claviere in the Piedmont region, of a van from which two people got out in a wooded area, Italy's foreign ministry immediately contacted France's ambassador for clarifications," said the statement.
"With the same objective of clarifying exactly what happened, Italy's ambassador to France has made the same formal step with the country's authorities," the statement added.
The foreign ministry said it would "give complete information to the public as soon as the truth has been established."
According to Italy's interior ministry, the paramilitary police van was seen dropping off two people believed to be African migrants on Friday in Claviere, before heading back across the border to France.
RIPRODUZIONE RISERVATA © Copyright Adnkronos.