Alfano begins two-day visit to China
BUSINESS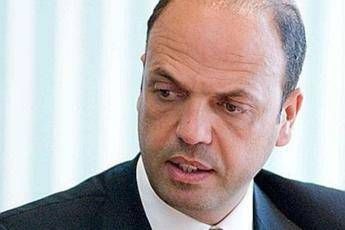 Pubblicato il: 18/12/2017 12:58
Italy's foreign minister Alfano was on Monday due to start a two-day official visit to China whose programme includes encounters with top officials and Italians living and working in the Chinese capital, the foreign ministry said in a statement.
Alfano's first scheduled meeting in Beijing on Monday was with his Chinese counterpart Wang Yi which was duet to take place at the Diaoyutai State Guesthouse at 5 pm local time, the ministry said.
Following their meeting, Alfano and Wang were due to chair the 8th Plenary session of the Italy-China Government Committee and to sign a a join statement, according to the ministry.
At the end of the first day of his Chinese mission, Alfano was slated to meet Italian press and media representatives in China at the Hotel Kempinski in Beijing at 9.15 pm.
On Tuesday, the agenda of Alfano's visit includes a meeting with state councillor for foreign affairs and Politburo member, Yang Jiechi, at the Zhongnanhai State Residence at 10:45 am, the ministry said.
Alfano was then due to meet the representatives of the local Italian community and Italian entrepreneurs at the Italian Embassy in Beijing at 12.45 pm, the ministry said.
Italian companies benefiting from the support of the network of embassies and consulates abroad contribute 1.4 percent of Italy's economic output as well as 307,000 jobs, according to a report presented at the Italian foreign ministry in Rome last week.
"The results show the key importance of economic diplomacy, which was formerly almost considered to be a second-class diplomacy, said Alfano, commenting on the report.
A total 300 Italian companies receive help from the foreign ministry' s diplomatic network and do 39 billion euros of business, half of which returns to Italy, according to the report.
RIPRODUZIONE RISERVATA © Copyright Adnkronos.