FBI 'enthusiastic' partner of Italy's security forces - US envoy
CULTURE-AND-MEDIA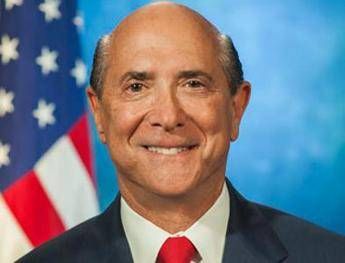 Pubblicato il: 11/07/2019 12:50
The United States' domestic intelligence and security service is committed to supporting Italy's security forces, especially in protecting cultural treasures, US ambassador Lewis Eisenberg said on Thursday.
"The Federal Bureau of Investigation will continue to be an enthusiastic partner of Italy's law enforcement agencies, particularly in respect of safeguarding its cultural heritage," Eisenberg stated.
He was speaking at a ceremony at the US embassy in Rome to mark the return to Italy from America of two stolen treasures - a 2nd century AD mosaic from Sicily and a letter written by 19th-century saint Giovanni Bosco.
The two items were recovered after an in-depth probe by the FBI in collaboration with Italian police.
"In today's world, crime transcends national borders, it is truly global and presents complex challenges that require international cooperation and know-how," said Eisenberg.
"This makes it vitally important to maintain strong ties between Italian and US security forces in order to fight our common enemies together," Eisenberg added.
RIPRODUZIONE RISERVATA © Copyright Adnkronos.