Gentiloni and Zarif eye stronger Italy-Iran ties
POLITICS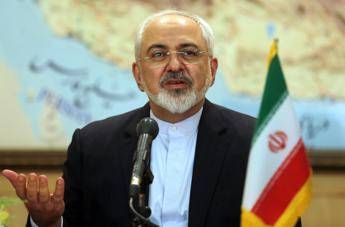 Pubblicato il: 28/06/2017 19:08
Italy's premier Paolo Gentiloni and Iranian foreign Minister Mohammad-Javad Zarif met in Rome on Wednesday and discussed ways of expanding bilateral relations, Iran's official IRNA news agency said.
The two sides also reviewed regional and international relations, according to IRNA.
At the beginning of their meeting, Gentiloni condoled Zarif on the twin attacks in Tehran on 7 June that killed 17 people - the first assault in Iran to be claimed by the Islamic State jihadist group.
Zarif arrived in Rome from Berlin on Wednesday morning and was due to meet his Italian counterpart Angelino Alfano and lower house of parliament speaker Laura Boldrini.
Key regional and international issues and bilateral relations will top the agenda in Zarif's talks with the senior Italian officials, IRNA reported.
Iran's president Hassan Rouhani's visited Italy in December 2015 on the first trip to Europe by an Iranian leader in 16 years, aimed at rebuilding his nation's ties with the West after years of economic sanctions.
The two countries signed deals worth billions of dollars during the two-day visit to Italy by Rouhani and a 120-strong Iranian delegation of business leaders and ministers.
RIPRODUZIONE RISERVATA © Copyright Adnkronos.