Italy defends its treatment of migrants
SECURITY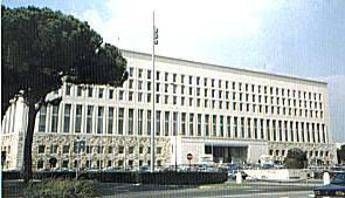 Pubblicato il: 11/09/2018 14:50
Criticisms of Italy by the new United Nations human rights chief Michelle Bachelet for its treatment of African and other immigrants are "inappropriate, ungrounded and unfair," especially given the ongoing migrant influx in the Mediterranean, the foreign ministry said in a statement on Tuesday.
"Italy deems the statements made today by the United Nations High Commissioner for Human Rights, Michelle Bachelet, on Italy's alleged non-compliance with the respect of the human rights of migrants, to be inappropriate, ungrounded and unfair," said the statement.
Italy has borne most of the cost of search and rescue operations in the Mediterranean and of sheltering rescued migrants on national soil, an expensive burden that the European Union and other international organisations that Italy belongs to need to share "in a spirit of equitable and tangible solidarity," the statement went on.
"Moreover, Italy has carried out actions to tangibly support the countries of origin and transit of migration flows, implementing cooperation and aid projects in a variety of sectors: from border control to training and education, security, managing medical and food emergencies and improving living conditions in the reception centres," it said.
Italy has also promoted awareness-raising activities "within the UN" especially giving priority to the issue of migration in UN General Assembly debates and has urged the UN refugee and migration agencies to boost their presence and effectiveness in migrants' homelands, states bordering Libya and in other transit countries, the statement went on.
"Italy is ready to debate the effective results and impact of the UN's actions, measured against the magnitude of these epochal migration flows", the statement said. Thanks to the government's efforts, 52 percent fewer migrants perished in the Mediterranean in 2018 than in 2017 while 80 percent fewer landed in Italy in the past year, it claimed.
In a maiden address to the UN Human Rights Council late on Monday, Bachelet said the world body was planning to send officials to Italy to investigate "reports of a sharp increase in acts of violence and racism against migrants, people of African descent and Roma."
A UN team will also be despatched to Austria to probe similar reports, Bachelet, a former Chilean president, said.
RIPRODUZIONE RISERVATA © Copyright Adnkronos.